Expert Toilet Plumbing Services in Australia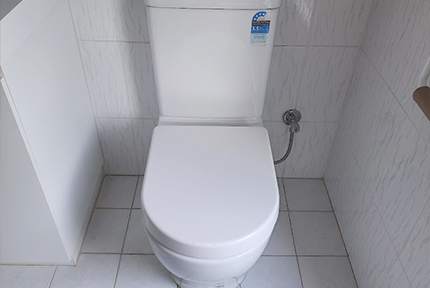 The skilled plumbers at 23 Hour Plumbing comprehend the importance of maintaining the tiniest room in your residence in an optimal state. Whether it's repairing leaks or substituting toilet components, we are available to address all your toilet plumbing requirements.
Understanding Your Existing Toilet and Plumbing
To initiate, it's crucial to understand the arrangement of your existing toilet and plumbing setup. Toilet components vary based on the model, so whether you have a concealed cistern sits, a close coupled suite, or a wall-faced unit that is wall hung, we can provide aid.
In Australia, there are two prevalent toilet styles: S-trap and P-trap. The disparity is in how the toilet waste, through the pipe connecting, is discharged via the waste pipe from the toilet bowl.
Grasping your current plumbing is equally vital. We evaluate the source of the water supply and the flow of water through your pipes. This evaluation assists us in determining whether to repair or replace your system.
Choosing the Best Toilet for Your Space
The various designs of toilets have the potential to greatly influence the visual appeal of your bathroom. Ranging from modern wall-faced units that hide the cistern to classic close coupled models where the cistern is positioned above the bowl, there exists a wide array of choices.
When in the process of selecting a toilet for your residence, it's important to take into account the set-out measurements to guarantee compatibility with your current plumbing setup. Additionally, you'll need to decide between a single-unit or a two-piece toilet.
For expert guidance on making the appropriate choice for your home's toilet, you can rely on the insights provided by 23 Hour Plumbing.
Repair Services
The certified plumbers at 23 Hour Plumbing are specialists in diagnosing and repairing typical toilet issues. This encompasses leaks around the toilet base, problems with flushing due to faulty flush valves, and water supply concerns.
We will assess your toilet to identify if the issue lies with the flush buttons, toilet bowl, or cistern, and then proceed with required fixes. We will procure any essential toilet parts, including replacement flush mechanisms, to guarantee seamless completion of the task.
If your toilet's problems extend beyond repairs, we can assist with substitution. Whether it's a persistently running toilet or complications with the waste drain, our plumbing experts can provide a fitting resolution.
Installation and Replacement Services
Our skilled plumbers excel in the installation of new toilets, ensuring proper positioning of the toilet pan and securely fastening it to the floor. Our expertise encompasses attaching the toilet cistern and bowl, as well as connecting the water supply to the inlet valve.
When dealing with replacing existing toilets, we handle the process meticulously to ensure a seamless experience. We manage tasks ranging from disconnecting the water supply and removing the old toilet to replacing flush mechanisms. Our priority is to guarantee the flawless functionality of the new toilet.
For comprehensive details about our toilet plumbing services, do not hesitate to contact 23 Hour Plumbing at any time. Alternatively, you can complete our online form, and we will promptly return your call.
Water Supply Considerations for New Toilet Installations
While contemplating the addition of another bathroom to your space, various factors require consideration. Access to the pre-existing plumbing is pivotal, as it could potentially facilitate a simpler and more economical installation of a secondary toilet, leveraging available water pipes and waste drains.
Moreover, it's essential to bear in mind that the expenses tied to the installation of a fresh toilet can fluctuate, contingent on elements like the chosen toilet style, installation intricacy, and the necessity for supplementary plumbing endeavours.
Wall Faced Toilets and Concealed Cisterns
For individuals who are renovating their bathrooms or seeking to modernise their existing toilets, wall-faced toilets and concealed cisterns emerge as favored toilet styles. This toilet suite configuration integrates the toilet bowl seamlessly with the wall, and the cistern is artfully hidden, contributing to an elegant and contemporary appearance for the bathroom.
It's important to note, however, that while these toilet suites exhibit an attractive design and the potential to save space, they may involve an additional cost and might necessitate more extensive plumbing work compared to standard toilets due to their distinct installation requirements.
Dual Flush Toilets: Combining Efficiency and Sustainability
In Australia, the selection of toilet styles has expanded to include dual flush toilets, which have gained popularity for their eco-friendly design and cost-effectiveness. These toilets boast two flush buttons – one to initiate a half flush, ideal for liquid waste, utilising significantly less water. The other button triggers a full flush, designed for solid waste.
This intelligent water-saving mechanism empowers households to reduce water usage significantly annually, thus positively impacting the environment and lowering water bills over time. Opting for a dual flush toilet not only introduces a contemporary touch to your bathroom but also aligns seamlessly with sustainable living practices.
These toilets merge functionality with an environmentally conscious approach, resulting in a mutually beneficial scenario for users and the ecosystem alike. Moreover, these toilets can be integrated into both existing plumbing systems and new bathroom installations without incurring additional costs.
Interest Free** Toilet Plumbing
23 Hour Plumbing offers a variety of convenient interest free** payment choices for eligible customers, which can be especially beneficial in a toilet plumbing emergency.
Simply opt for a plan with one of our providers – Zip or Humm. You have the flexibility of weekly, fortnightly, or monthly instalments, depending on the chosen plan. Some plans even allow for a $0 deposit.
Your licensed plumber can guide you through the straightforward application process; approval typically takes only a few minutes. Afterwards, you can relax while a 23 Hour Plumbing professional upgrades your toilet or resolves your persistent toilet issue.
Select From a Range of Payment Alternatives
If a payment plan isn't of interest, we also accept cash, cheque, EFTPOS, and credit card payments (Visa, Mastercard, and American Express).
For further details on our toilet plumbing services, don't hesitate to call 23 Hour Plumbing anytime. Alternatively, you can complete our online form, and we will promptly return your call within minutes.
Expert Plumbers at Your Service
For all your toilet plumbing requirements, including issues with existing toilets, toilet waste, and water supply, turn to 23 Hour Plumbing for assistance.
With our extensive expertise in various toilet styles, toilet parts, and their interconnections, we can rapidly identify and resolve any plumbing problems. Whether it's repairs or new installations, count on us to provide a professional, efficient, and cost-effective toilet plumbing service.
Reach out to 23 Hour Plumbing today to address all your toilet plumbing needs. We're prepared to offer a comprehensive estimate, elucidate the necessary tasks, and arrange a convenient appointment for our skilled and licensed plumbers to inspect your premises.
Trust us to guarantee the flawless operation of your toilets.
Toilet Plumbing Service Areas
We provide our services in all major metropolitan regions, including Adelaide, Brisbane, Canberra, Geelong, Gold Coast, Melbourne, Perth, and Sydney.