Australia's Premier Gas Heating Service Provider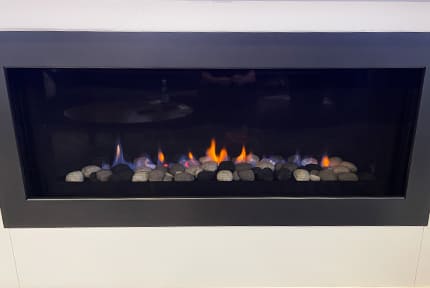 Introducing 23 Hour Plumbing – Australia's reliable choice for ducted gas heating solutions. Our expertise lies in providing, installing, and maintaining a diverse selection of gas heaters and heating systems. Our mission is to bring cosiness and heat to households throughout the nation.
Comprehensive Gas Heating Solutions
At 23 Hour Plumbing, our comprehensive array of gas heating solutions caters to each household's specific needs when it comes to making your home warm. The choice of the heating unit depends on various factors. We boast a team of highly qualified and licensed gasfitters, primed to offer a wide range of gas-powered heating appliances. Our skilled gasfitter can aid you with tasks such as installing heating units to warm your domicile effectively.
Whether you require the installation of individual room gas space heaters to keep your living space cosy or contemplate transitioning from a split system to a whole-home gas ducted heating system, we can assist you in selecting the appropriate heating unit for your living area. Moreover, we specialise in setting up and maintaining unflued gas heaters, an eco-friendly option for residences lacking a chimney or flue.
Ducted Gas Heating
Ducted gas heating presents a practical, dependable, and energy-conserving option for maintaining a cosy atmosphere in your residence during the cold winter months in Australia. This heating method operates by pulling in cool air and then using a heat exchanger to warm it up before evenly circulating it through a network of ducts connected to outlets in each room.
Our expert team at 23 Hour Plumbing specialises in installing and upkeep ducted gas heating systems. We guarantee an optimal system configuration, typically siting the central heating units within the ceiling and strategically positioning outlets to uniformly disperse warmth throughout every nook and cranny of your living space.
Additionally, temperature control features empower you to adapt the heating intensity to your preferences, showcasing ducted gas heating as a flexible and economically sensible solution for warming your home.
Safe and Efficient Ducted Gas Heaters
Selecting the appropriate gas heating system involves considering efficiency and safety features. For example, opting for a gas heating unit requires attention not only to its efficiency but also to its safety provisions. An open-flued gas heater mandates accurate installation and upkeep to ensure secure operation. Conversely, unflued heaters necessitate proper ventilation, achieved through exhaust fans or fresh air from windows, to eliminate combustion byproducts.
At 23 Hour Plumbing, we guarantee accurate installation and maintenance of your gas heating unit. Our experts also furnish guidance on using the gas heater safely, minimising risks such as house fires or emissions of carbon monoxide. We propose incorporating carbon monoxide alarms during installation for supplementary safety, providing an additional precaution.
Running Costs and Energy Efficiency
Selecting an energy-efficient heating system is vital to maintain affordable running costs and contribute to a more environmentally friendly atmosphere. Natural gas, utilised in gas heating appliances, emerges as a cost-effective and eco-conscious fuel source, frequently delivering reduced operating expenses compared to electric systems.
More specifically, ducted gas heating shines as a highly efficient option. These systems harness the inherent efficiency of gas to distribute warmth throughout your residence evenly, diminishing energy consumption and consequently trimming your energy bills.
At 23 Hour Plumbing, our specialists can steer you in choosing efficient heaters, such as ducted gas heating units, helping you find the proper equilibrium between comfort, expenses, and ecological responsibility.
Expert Heater Servicing
Maintaining the efficiency and lifespan of your gas heating unit relies on regular, professional maintenance. At 23 Hour Plumbing, our comprehensive servicing package guarantees the optimal and secure operation of your gas heater under any temperature.
We thoroughly examine the intricate components of your gas heating system, performing comprehensive inspections to detect and address any potential problems. From routine check-ups to detailed repairs, our skilled technicians precisely manage all tasks. Regular servicing by our team can significantly enhance your heating unit's efficiency, safety, and longevity.
Rely on us to preserve your heating system, ensuring steady warmth for you and your loved ones.
Heating System Replacements
When it's time to upgrade or replace your ageing heating unit, 23 Hour Plumbing offers expert assistance and guidance for gas heating solutions. We cater to various tasks, such as transitioning from a standalone gas space heater to an entire home ducted gas heating system or substituting outdated patio heaters with a safe, eco-friendly, outdoor-friendly option.
Our service entails a comprehensive assessment of your residence's heating requirements, considering your budget and energy efficiency objectives, to suggest optimal gas heating system replacements.
Additionally, we ensure a seamless, stress-free replacement procedure, managing everything from removing your old gas heater to installing and testing your new, highly efficient system.
A Commitment to Gas Heater Safety
At 23 Hour Plumbing, we prioritise the safety of your loved ones and the integrity of your family home above all else. Our services, installations, and maintenance procedures revolve around gas heating systems, adhering strictly to codes and regulations in Australian states and territories. This commitment ensures your gas heating systems fulfil all safety standards.
Our offerings encompass vital safety features, including visual and audible alarms that alert you to potential safety concerns with your heating system. These alarms identify hazards ranging from harmful carbon monoxide emissions to equipment malfunctions, adding an extra layer of security to your residence.
Furthermore, we provide comprehensive guidance on upholding the safety of your gas appliances, covering:
The significance of proper ventilation
The secure operation of open-flued and unflued heaters
The role of regular maintenance in averting safety hazards like house fires or gas leaks
Depend on us to deliver a heating solution that not only provides warmth but also ensures safety.
Whether you're contemplating installing a gas heating system or require servicing for your existing gas heater, turn to 23 Hour Plumbing as your ultimate source for all gas heating needs.
Get in touch with us today for further information.
Interest Free** Gas Heating
23 Hour Plumbing understands the significance of hassle-free and straightforward payment options for top-notch gas heating services and equipment. We present various convenient, interest-free** payment plans tailored for eligible customers.
Choose a plan from our affiliated providers, Zip or Humm, allowing you the flexibility of weekly, fortnightly, or monthly instalments, depending on your chosen arrangement. Specific plans even facilitate a $0 deposit, eliminating any upfront expenses.
Our licensed gasfitter will guide you through a simple application process; approvals typically take just a few minutes. If a payment plan doesn't suit your needs, we accept cash, cheque, EFTPOS, and credit card payments (Visa, Mastercard, and American Express).
Whether you require repairs, installation, or general maintenance for your gas heating system, including ducted gas heating, gas heaters, or gas space heaters, 23 Hour Plumbing is at your service. Reach out to us for a warm and cosy living space. You can also complete our online form, and we'll promptly reply.