The Best Solution When Blocked Drains Are Beyond Repair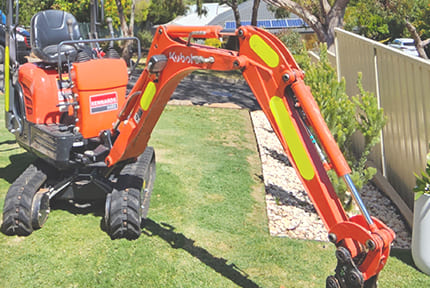 In cases where stormwater or sewer pipes encounter severe blockages or irreparable damage, opting for pipe replacement is the most effective and durable approach. 23 Hour Plumbing is a dedicated expert in excavation for drainage systems and offers round-the-clock emergency repair services throughout Australia.
Drain Excavation Plumbers
Sewer and stormwater drains face susceptibility to damage or accumulation of blockage over time. The relentless pressure from soil exertion, invasive tree roots in search of nutrients, and an array of unforeseen obstacles can result in significant issues.
With the seasoned expertise of 23 Hour Plumbing at your service, addressing stubborn drainage problems becomes a top priority. We proficiently tackle these issues and provide comprehensive, lasting remedies for your residence.
Regrettably, this occasionally requires excavation of your pipes and their replacement. Drainage excavation, considered a final option due to the imperative to dig up drains, becomes necessary when blockages can't be dislodged or gutters suffer excessive damage.
24/7 Excavation Services
We are fully equipped to manage the task efficiently if you require immediate 24/7 assistance for drainage excavation and excavation services. We prioritise your needs and offer swift response times, guaranteeing arrival within the hour* and without any added after-hours charges, even on weekends and public holidays.
Simultaneously, you can combine our expert plumbing services with a convenient interest-free** payment plan. This empowers you to maintain financial control over any construction project, whether extensive drain excavation or addressing blocked drains.
Addressing drainage issues should be your utmost concern, and there's no reason to delay essential work due to unexpected problems. Reach out to us today, and we will coordinate a visit from a trustworthy local plumbing professional who will conduct a thorough site assessment and prioritise safety considerations.
Stormwater and Sewer Drainage Excavation
When encountering blocked drains, the issue's root often resides deep within the pipework. This could entail a troublesome root infestation or the tenacious presence of foreign objects firmly lodged in the depths. Moreover, the problem might manifest as a drain that has suffered damage or collapse.
Irrespective of the circumstances, we possess the specialised machinery and tools to address this challenge. Our team of highly qualified and licensed plumbers is proficient in drainage excavation, pipe relining, and an array of related services. We offer a comprehensive suite of plumbing services designed to reinstate the unimpeded flow of your pipes.
With our plumbing experts available around the clock, we're available for repairs at any time, even on weekends and public holidays. In critical plumbing emergencies demanding immediate drainage clearing, we commit to arriving within an hour* of your call. Our services encompass excavation, safety-conscious site assessments, drainage expertise, and responsive solutions.
Expert Service, Knowledge and Advice
Upon reaching the site, our plumbers will thoroughly assess your pipes using a CCTV drain camera to inspect blocked drains. This aids in determining the need for alternatives like hydro jet drain cleaning, electric eel, or excavation services.
If excavation is necessary, we prioritise a smooth construction project and safety. We understand minimising disruptions is vital, especially for earth moving. Despite garden excavation, we focus on efficient pipe replacement, ensuring everything works properly.
Interest Free** Drainage Excavation Services
The cost of drain excavation is a foremost concern for customers, and understandably so. Heavy machinery, landscape disruption, and pipeline replacement are vital aspects of the process.
Unfortunately, this remains an expensive plumbing task, regardless of location. This is why 23 Hour Plumbing prioritises customer contentment. Our drainage excavation services qualify for interest-free** payment plans.
The payment plan expedites essential work once you receive an upfront fixed-price quote.
Choose from Various Payment Methods
Opt for a plan from our partners – Zip or Humm. Choose weekly, fortnightly, or monthly payments. Some plans allow a $0 deposit, meaning no initial payment.
Your plumber will guide you through the simple application with quick approval. Soon, your garden will return to normal, your pipes functioning, and your finances stable.
For more, contact us today to talk or book a plumber.
Drain Excavation Service Areas
We cater to the entire range of metropolitan regions encompassing Adelaide, Brisbane, Canberra, Geelong, Gold Coast, Melbourne, Perth, and Sydney.