Need Help With Stormwater Drainage System?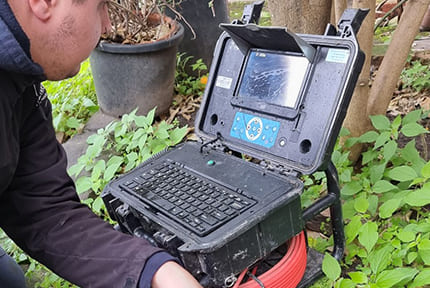 Do you have a blocked stormwater drain and want a swift resolution? Look no further than 23 Hour Plumbing, your trusted partner for comprehensive stormwater drainage system services across Australia. Our expert team specialises in tackling blocked stormwater drains and ensuring efficient water flow within the stormwater drains' connected pipes.
A blocked stormwater drainage system can wreak havoc on your property, leading to flooding, erosion, and potential damage. With our professional assistance, you can bid farewell to the hassles of a blocked drain. Our skilled technicians are equipped to identify the root causes of blockage, debris buildup, tree root intrusions, or other issues disrupting stormwater runoff.
At 23 Hour Plumbing, we understand the urgency of maintaining a functional stormwater drainage system. Our dedicated service aims to swiftly clear blocked drains, preventing further complications and safeguarding your property from the adverse effects of stagnant water. Trust us to deliver prompt, reliable solutions that ensure your stormwater drains remain free-flowing and efficient. Contact us today for top-tier assistance with all your stormwater drainage needs.
Available 24/7 to Fix Your Blocked Stormwater Pipes
Emergencies can happen anytime, and when your property faces a stormwater drain blockage, you need immediate assistance. Look no further than 23 Hour Plumbing, your dedicated partner in Australia-wide stormwater drain solutions. We stand ready 24/7 to address your clogged drains and ensure your stormwater drains are flowing freely.
A stormwater drain blockage can lead to severe property damage, from flooded areas to compromised foundations. Our expert technicians have the knowledge and tools to tackle even the most stubborn stormwater drain issues. Whether it's a debris buildup, tree roots invading the pipes, or problems with roof gutters, we have you covered.
At 23 Hour Plumbing, we prioritise your peace of mind. Our rapid response team is always on standby, ready to resolve stormwater drain blockages efficiently and effectively. We also offer specialised services like installing gutter guards to prevent debris buildup and enhance the longevity of your stormwater system.
Don't let a clogged stormwater drain disrupt your property's functionality and safety. Contact us anytime, day or night, and allow 23 Hour Plumbing to provide the reliable solutions you need to keep your stormwater system clear and your property protected.
What Causes Your Stormwater Drain to Block
It is important to know what factors can lead to blockages in your stormwater drain pipe, as understanding the causes can help you take preventive measures to maintain the health of your storm drain system. Here's a comprehensive list of common culprits behind stormwater blockages:
Debris Buildup: Leaves, twigs, dirt, and litter can accumulate over time, obstructing water flow in the storm drain.
Tree Roots: Tree roots are naturally drawn to sources of moisture, and they can infiltrate stormwater pipes, causing blockages and potential damage.
Sediment and Grime: Sediment and silt can accumulate in stormwater drains, impeding water flow and causing backups.
Oil and Grease: Accumulating oil, grease, and other pollutants can congeal and create blockages in the drainage system.
Foreign Objects: Objects inadvertently entering storm drains, such as toys, plastic, and construction debris, can cause significant blockages.
Improper Disposal: Incorrect waste disposal, including paint, chemicals, and other hazardous materials, can lead to blockages and environmental harm.
Collapsed Pipes: Aging or damaged stormwater pipes can collapse or warp, causing blockages and reducing water flow.
Lack of Maintenance: Neglected stormwater drainage systems are more prone to blockages and backups.
To prevent blocked stormwater pipes, regular maintenance is crucial. Clear debris from drains, trim tree roots and consider installing sediment traps. Regular inspections by professionals like us at 23 Hour Plumbing can identify and address potential issues before they escalate, ensuring your stormwater drainage system operates smoothly and efficiently.
Cleaning Blocked Storm Water Drain In a Timely Manner
At 23 Hour Plumbing, we prioritise swift and effective cleaning of blocked stormwater drains to prevent property damage and ensure optimal functionality. Our meticulous process resolves various issues, including broken stormwater pipes, overflowing roof gutters, clogged sewer drains, and more.
Here's how we approach the task:
Assessment – Our skilled technicians begin by assessing the extent and nature of the blockage, using advanced tools to pinpoint the exact location.
Clearing Debris – We employ high-pressure water jets and specialised equipment to dislodge and remove debris, sediment, and obstructions within the stormwater pipe.
Root Removal – In cases of tree root intrusion, we utilise root-cutting tools to safely remove roots and restore proper flow without damaging the pipes.
Inspecting for Damage – We examine the stormwater pipe for any signs of damage or corrosion that could contribute to future blockages.
Repairing Broken Pipes – In the case of broken stormwater pipes, we employ trenchless repair techniques whenever possible to minimise disruption to your property.
Gutter Maintenance – We address overflowing roof gutters that contribute to blockages by cleaning and installing gutter guards to prevent debris build up.
Sewer Drain Clearance – If sewer drains are clogged, we utilise specialised equipment to clear the blockage and ensure proper wastewater flow.
Regular Maintenance – We recommend scheduled maintenance, including drain inspections and cleaning, to prevent future issues to keep your stormwater pipe in optimal condition.
Interest Free** Payment Options for Stormwater Systems and Blocked Drains
Occasional expenses for blocked stormwater drain repairs can catch us off guard. However, at 23 Hour Plumbing, we're dedicated to assisting our valued customers by offering interest-free** payment options for all storm drain projects.
Whether you're dealing with a swift fix involving hydro jetting or a more intricate drainage excavation, our interest-free** terms are designed to provide financial flexibility.
Our flexible payment plans empower you to manage costs through convenient weekly, fortnightly, or monthly instalments. Some plans even require a $0 deposit, ensuring you don't have to make any upfront payments. The application process is straightforward, often resulting in approvals within minutes.
If desired, our plumbers can walk you through the application process on-site, keeping you informed and in control every step of the way.
This approach effectively eases the stress associated with emergency blocked drain situations.
The seasoned professionals at 23 Hour Plumbing are equipped to handle it all when it comes to resolving blocked drain issues and stormwater challenges.
Contact us today to schedule your job and experience our dedicated service first hand.