We are Your Local Rinnai Experts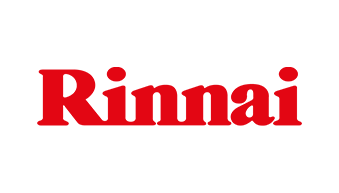 If you require authorised Rinnai hot water installation, servicing, or repairs, the experts at 23 Hour Plumbing are the team to trust.
Rinnai Hot Water Systems Service, Repair and Installation
Households all over Australia strongly feel an affinity for their Rinnai hot water systems, a sentiment that has endured for many decades. However, during the early 1990s, Rinnai brought about a true revolution in the hot water industry with its innovative continuous-flow hot water systems. Through this innovation, the company firmly established itself as a genuine leader in designing and producing cutting-edge hot water heating units.
From the groundbreaking gas Infinity range to electric storage tanks and solar-powered solutions, Rinnai has become a trusted name in the field. Their commitment to employing modern technology, premium components, and environmentally conscious practices ensures the consistent delivery of top-tier hot water solutions.
23 Hour Plumbing proudly serves as your local team for all things related to Rinnai. We offer swift and dependable response times, often arriving within the hour*, and we are fully equipped to cater to all your hot water requirements.
Our team of specialists boasts extensive experience in repairs, installations, and everything in between. Whether it's a hot water emergency at 10 PM on a Sunday or 10 AM on a Wednesday, you can rely on 23 Hour Plumbing to swiftly restore your hot water system!
Customers can call 23 Hour Plumbing for trustworthy 24/7 hot water services. Our licensed and seasoned plumbers work closely with Rinnai heating systems regularly. This familiarity with their products allows us to deliver the utmost quality consistently.
Tough and Reliable Rinnai Hot Water
With over 70 years of experience and an enduring commitment to advancing the limits of hot water efficiency, it's unsurprising that Rinnai stands as a respected name in the hot water industry. And the prime advantage of this is that you, as a customer, reap the rewards the most.
Several noteworthy aspects of Rinnai's hot water heaters comprise:
6-or-7-star equivalent energy ratings across the Infinity series
Precise temperature management
Reliable warranties by Rinnai, extending up to 12 years
Incorporation of Puretemp™ temperature stability technology
Streamlined designs
Adaptable installation alternatives
Exceptional efficiency
In essence, by selecting Rinnai, you are opting for the finest. 23 Hour Plumbing also strives to provide the same level of excellence. We will attend to any existing Rinnai hot water unit through annual servicing and maintenance. Alternatively, we offer swift replacement and installation solutions for those seeking an upgrade.
The Complete Rinnai Range
Our licensed specialists excel in working with various hot water systems. Whether it's gas, solar, or electric heating, big or small units, 23 Hour Plumbing has you covered. We proudly offer an extensive range of Rinnai hot water products, including:
Rinnai Infinity Series for continuous flow gas water heating
Hotflo Series for electric storage tanks that provide efficient heat water solutions
Flowmaster models for instantaneous electric water heating
Sunmaster, designed for solar hot water solutions
Prestige, ensuring reliable solar hot water options
Enviroflo, utilises heat pump technology for energy-efficient hot water systems
No matter your current home water heating system or future preferences, don't hesitate to contact 23 Hour Plumbing. Our local and friendly plumbers are here to assist you with any Rinnai hot water concerns. We prioritise water conservation, temperature control, and environmental comfort in Australian homes, and we're proud to offer a wide variety of sizes and models to meet your needs. Experience the convenience and reliability of Rinnai hot water innovation today.
Rinnai Infinity and Gas Instantaneous Systems
Crafted with both comfort and environmental considerations in mind, Rinnai's Infinity series stands as a pioneering gas hot water solution. Existing Infinity water heater owners are well acquainted with the exceptional performance of the instantaneous unit. Enhanced by Puretemp™ temperature control, low-emission burners, and impressive energy efficiency ratings, this unit represents the epitome of excellence.
If you're seeking an upgrade for your water heating system, the advantages are substantial:
Impressive 5.9-7-star equivalent energy ratings
Precise management of temperature
Generous 12-year heat exchanger warranty
Availability for both LPG and natural gas
Incorporation of Puretemp™ temperature stability technology
Additionally, the top-tier Infinity ENVIRO series features advanced stainless steel internal components. For the utmost in energy-efficient hot water supply, 23 Hour Plumbing fully supports Rinnai's 7-star rated Infinity ENVIRO line.
Throughout this comprehensive series, a wealth of flexibility and versatility awaits. Every household size can be accommodated, from the compact Rinnai Infinity 12 to the robust Infinity 32. Persistent concerns about elevated operating costs are unnecessary, as water is heated only when needed, resulting in reduced energy expenses and indulgent hot showers.
Efficient Rinnai Solar Hot Water Systems
Experience cost-effective and environmentally friendly solutions by choosing Rinnai's Prestige and Sunmaster solar hot water systems. Rinnai, a proud Australian innovator in heating technology, has meticulously crafted these units using top-quality materials. These include vitreous enamel storage tanks, highly efficient evacuated tubes, and aluminium fin solar collectors.
The advantages of solar power are widely known, encompassing reduced electricity consumption, lower operational expenses, and a positive environmental impact. Embrace these benefits through Rinnai's Prestige and Sunmaster range, which ensures abundant hot water for showers and household needs.
Our team at 23 Hour Plumbing is available to assist with repairs, installations, and maintenance. Whether it's a close coupled system, flat plate, or evacuated tube, rely on us to optimise space and enhance natural conditions in your home.
Achieve decreased energy bills swiftly while enjoying invigorating hot showers year-round. To discover more about our comprehensive range of hot water solutions, get in touch with us today.
Rinnai Storage Electric Hot Water Systems
Rinnai takes pride in offering an extensive range of hot water solutions that go beyond the popular electric Hotflo line. Their gas storage tanks and all-in-one Enviroflo heat pump cater to various hot water needs within Australian homes.
Rinnai's gas hot water heaters ensure a continuous flow of hot water with mains pressure throughout the house, promoting convenience and water conservation. The gas storage units, backed by an eight-year cylinder warranty, offer a versatile range of capacities from 209 to 257 litres, making them ideal for households requiring a substantial amount of hot water.
For those who value energy efficiency and innovation, the Enviroflo heat pump serves as an ideal replacement for existing electric storage tanks. This Australian-made product, available in 250 or 315 litre capacities, heats water efficiently while reducing carbon emissions and energy bills. This innovation contributes to a comfortable home environment while promoting environmental responsibility.
Rinnai's commitment to providing reliable hot water solutions is evident in its range of sizes and heating units. From a compact 25-litre capacity to a generous 400-litre option, there are eight different Hotflo sizes. Rinnai's gas heaters deliver a satisfying temperature range and are encased in durable vitreous enamel lined steel tanks.
Whether you're looking for gas water heaters or heat pump units, Rinnai has a variety of products to meet your specific requirements. With flexible installation options and 10-year cylinder warranties for Hotflo units, Rinnai ensures that customers can enjoy the most competitive prices and dependable hot water systems.
Don't hesitate to check Rinnai's stock and place your order for the ideal hot water solution that suits your household's needs.
Interest Free** Rinnai Hot Water Systems
23 Hour Plumbing is available to offer expert, fully certified Rinnai repair, upkeep, and setup solutions. We guarantee continuous hot water accessibility every day of the year, 24/7, encompassing public holidays, extended weekends, and even late hours.
Furthermore, we provide hassle-free interest-free** payment options through Humm and Zip, prominent buy now, pay later lenders. This enables you to have flexibility and authority over the payment of your hot water amenities. You won't need to worry about unforeseen expenses related to a new Rinnai system. The service charges can be settled through easily manageable weekly, bi-weekly, or monthly payments, according to your chosen provider. Certain plans even accommodate a $0 upfront payment, eliminating any initial costs.
Acquiring a planned endorsement takes only moments, a simple query to your on-site technician is all it requires. This process is uncomplicated. 23 Hour Plumbing strictly adheres to fixed pricing for all Rinnai products and services, ensuring you are informed about the precise expenses immediately.
Contact us now for additional details regarding Rinnai hot water setups or to arrange for a plumbing service.
Troubleshooting Rinnai Hot Water Systems
Experiencing problems with your Rinnai water heating system? Is your water alternating abruptly between extremely hot and icy cold? Observing fluctuations in water flow? No matter the issue, 23 Hour Plumbing is primed to provide solutions.
Our team of certified plumbers is adept at addressing every aspect of Rinnai hot water system problem solving. We offer exceptional assistance across various locations, accessible 24/7. Our plumbers can often arrive at your doorstep within 60 minutes of your call without any extra charges for after-hours service. This applies to weekends and holidays as well.
We will manage all your Rinnai troubleshooting issues. Our experts in hot water systems receive regular training, staying current with fault-detection methods and modern technology. Thus, when you require a nearby plumber for Rinnai repairs, calling 23 Hour Plumbing is your singular need.